Choosing the right treatment program for you and your loved one is extremely important. A program whose philosophy, approach, and staff aligns with you and your needs will better achieve the desired outcome. We are here to help you in this process.
FOLLOW THESE EIGHT STEPS to complete your enrollment at Legacy Outdoor Adventures. If you have any questions call 866-436-4458 or email us at admissions@legacoutdooradventures.com
1. Schedule a call with Admissions
2. Complete our online application
Fill out our Enrollment Agreement & Insurance Agreement application
3. Verify your insurance benefits
If using insurance a VOB needs to be completed prior to enrollment. Work with your admissions to complete the VOB.
4. Upon admission to the program, complete Sponsor Enrollment Agreement & Insurance Billing Agreement and provide supplemental documents.
5. Arrange a flight into Salt Lake City Airport (SLC)
6. Pay the invoice that will be emailed and is payable online
7. Once client arrives on campus, a therapist will be in touch and schedule your weekly calls
8. Expect a Welcome Email with general program information and contact information
Chris Davis
Admissions Director
Schedule a call with an admissions counselor.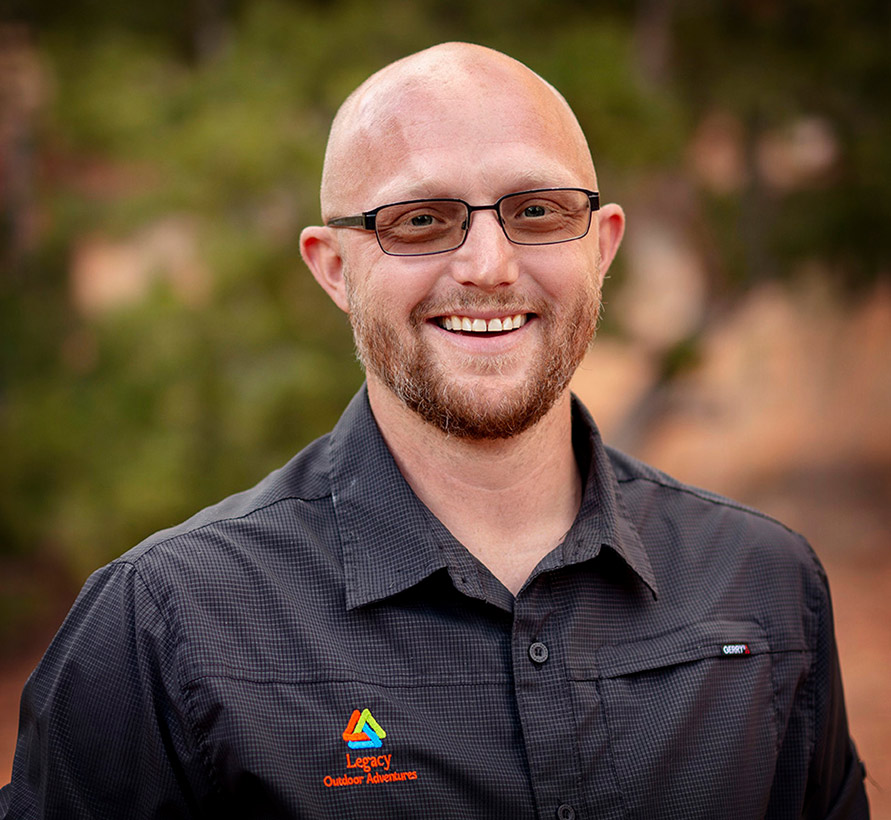 Brett Dodge
Admissions Counselor