New York City is a uniquely special environment with endless experience and awe to be found, and, is an incredibly stimulating and stress inducing environment for our central nervous systems. Some contributing factors include noise and light pollution, higher rates of pollution, physical threats, and less access to natural spaces. Mental health and substance use disorders occur in all environments, yet, can be exacerbated when our bodies are exposed to long-term stress and activation. As treatment providers, we are collectively tasked with the challenge of finding ways to mitigate and treat stress, inflammation, and the unhealthy emotional and behavioral responses that occur as the world moves toward greater urbanization. 
Fortunately, there are many cutting edge treatment providers and resources that exist throughout and around the NYC metropolitan area. Many of these programs are well versed in the most efficacious treatment modalities and are utilizing techniques that connect individuals and families with the community, with their bodies, and with nature. It is with great excitement and pride that I get to call NYC my home, and it is with great joy that I have seen treatment programs in the NYC area incorporate holistic and interconnected systems approaches to treat a variety of clinical presentations. Of particular note is the move toward experiential and nature connected treatment that practitioners and programs are using, such as hikes in central park and surfing in the rockways.
As a New Yorker and a clinician living in NYC, I know how meaningful it can be to create an intentional pause and to take space from the fast-paced, highly stimulating system that exists on a day-to-day basis. I also know that modeling breaks is an effective therapeutic intervention for ourselves as well as for clients who may benefit from time off and time spent engaging in play, nature connection, and the pursuit of awe. Sometimes, an environmental break is what makes sense, and oftentimes, that environmental break can help to expedite the treatment process. One hypothesis as to the why comes from my own experience after traveling to Costa Rica this year. After several days without my phone and ample time spent in nature, I became acutely aware of how my central nervous system downregulated, and my mind became more flexible, coherent, and open to growth and change. Perhaps we can all take a moment to reflect on how much our moods and growth potential are linked to our environment.
The focus of this blog is to bring attention to the synergistic affect that often occurs as we integrate both rural and urban treatment. Much like warming up or stretching before a big event, starting the journey of healing in a less stressful environment can make it easier to step across the threshold and to achieve greater tolerance of high stress environments. For myself and many other New Yorkers, Legacy Outdoor Adventures and Juniper Canyon Recovery Center for Women represented that space. Both programs are located in a small rural area in southern Utah, between the mountains and desert, and combine the clinical sophistication of traditional residential treatment with outdoor activities. The nature rich environment and staff provides an environment that facilitates healing, and clients often echo that sentiment using words like "quiet", "still", "beautiful", and "connected".
While the beginning of any and all journeys toward growth look different, and both rural and urban environments can play that role, long term positive outcomes rest heavily upon a client's capacity to feel safe, seen, soothed, and secure. What Dr. Dan Sigel calls the 4s's. This is a process that can be jumpstarted when clients step away from their present moment area of acute stress, and engage in an interconnected nature rich environment void of those stressors.
If there is ever the chance to take a pause, and if you feel that a supportive and nature rich therapeutic environment would be an optimal start on the path, we ask you to consider Legacy and Juniper Canyon as a potential option. Both programs are Joint Commission Accredited and work exclusively with clients 18 years or older. They also offer non-profit scholarship options to make treatment more accessible.
Importantly, Legacy and Juniper Canyon operate from an abundance mindset, constantly seeking to collaborate with programs and professionals from across the country and world, in both urban and rural environments. The majority of our clients transition with intention and clear communication to programs that exist with more environmental flexibility and/or exist in more stress laden environments. It is this critical and careful transition toward fostering greater discomfort tolerance that helps build resilience and prevent lapses. Reach out to share in a conversation as we continue our mission of helping to support individuals and families seeking care
Legacy Admissions #: (866)-436-4458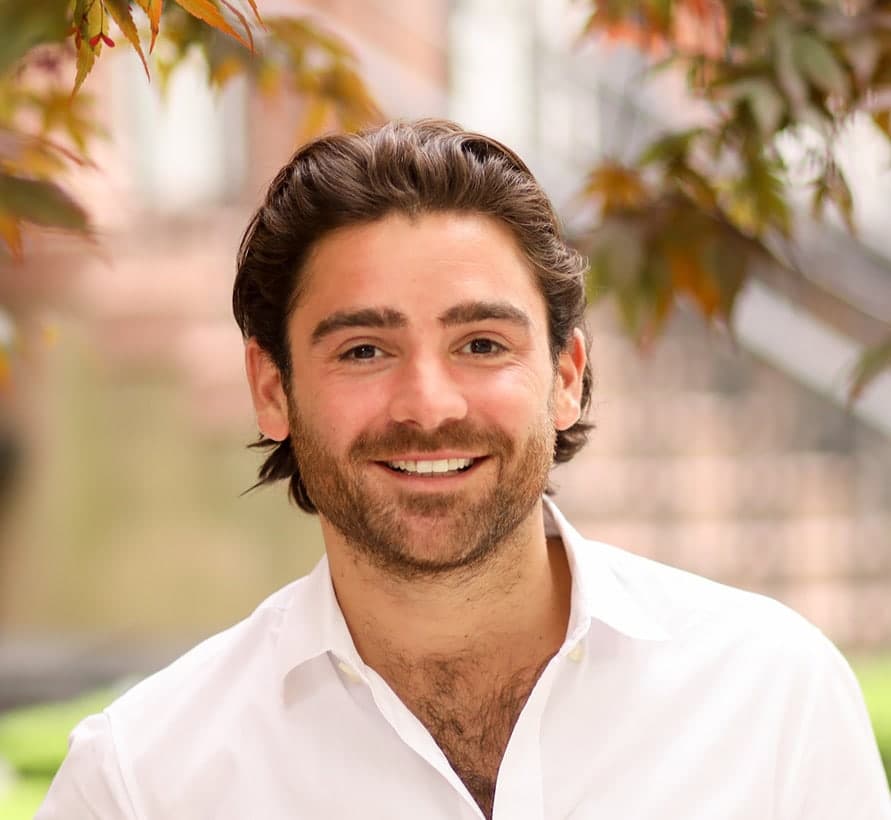 Author: Daniel Rogers is a Licensed Mental Health Counselor who specializes in anxiety, depression, and maladaptive behaviors. With certifications in motivational interviewing, CBT, and recovery coaching, he's always striving to provide the best therapeutic care. His diverse experience includes managing a sober living home, working as a full-time clinician at Midtown Health and Wellness, and doing business development at Legacy Outdoor Adventures. As the founder of Cityscape Therapy, Daniel offers top-notch counseling services with offices in both NYC and Brooklyn – although he's known to take his work beyond the office walls.